Eastern States
Eastern States is a 103-mile single-loop trail race (98% single/double-track) in the Wilds region of the Allegheny Plateau in north-central Pennsylvania.  The race circumnavigates a portion of the stunning Pine Creek watershed that includes some of our longest climbs and most technical and remote terrain.  It visits storied trails like the Mid State Trail and the Black Forest Trail, and accumulates over 20,000 feet of climbing in the process — all in the glorious heat and humidity of August.  This is graduate-level trail running that will both test and fulfill you in so many ways.
---
Eastern States 100 Details:
Race date:
August 13 and 14, 2022
Friday:
5:00-8:00pm: Race bibs and swag bags* at Little Pine State Park
*All runners must check in with picture ID to receive their bibs and also must check in again race morning if picking up their bibs on Friday evening.
Saturday:
3:30am: Check-in station opens
All runners check in and receive race bibs and swag bags.
Fresh-brewed Bason Coffee and breakfast available!
4:45am: Pre-race briefing (at the start line)
5:00am: Start
6:11am: Sunrise
8:0pm: Sunset
Sunday:
6:12am: Sunrise
5:00pm: Cutoff (36 hours
EASTERN STATES 2022 PRE-RACE MEETING
This is NOT an entry-level race.  Because of the difficult and remote terrain, the potential heat and humidity, and the large amount of climbing, you must qualify to enter Eastern States.
To qualify, you must either complete a 50-mile trail race within 16 hours, or complete a trail race longer than 50 miles within that race's official cut-off time.  You must have already completed this qualifying race to register, and it must have been within the prior two calendar years.  We will review your qualifying race when you register, so please be sure it's an official race with results published on a publicly available website.
If you have not met this qualifying standard, but have completed some other race or activity with a high degree of difficulty that you feel is equivalent to our standard, please email us with the details of your accomplishment and we'll decide whether to make an exception.  In general, a 50k (no matter how difficult), an obstacle-course race, a time-based loop race, or a triathlon will NOT qualify for exception.

Associated Races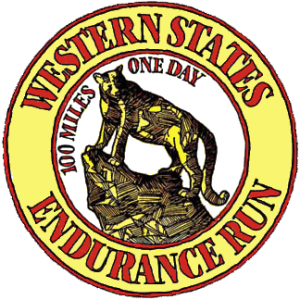 The Western States® 100-Mile Endurance Run is the world's oldest 100-mile trail race. Starting in Olympic Valley, California near the site of the 1960 Winter Olympics and ending 100.2 miles later in Auburn, California, Western States, in the decades since its inception in 1974, has come to represent one of the ultimate endurance tests in the world. Eastern States 100 is a qualifying race for the 2021 and 2022 Western States 100.

Allegheny Trailrunners Inc. is an organization whose members love the adventurous outdoors in the Alleghenies. Based in South Central PA, we organize a series of trail races and group runs for all abilities, and advocate for trail development throughout the Alleghenies. We serve individuals at all levels of ability and talent who share a common love for being in the outdoors while promoting and preserving our region's rich beauty and heritage. Allegheny Trailrunners is a 501c3 not-for-profit organization.
Partners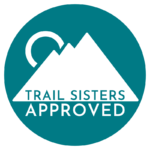 Trail Sisters was created to constitute for an equitable outdoors both recreationally and throughout the industry. Female voice and representation are essential in the future of our outdoors, impacting the role we play both on and off the trails.
To break through long-standing barriers, Trail Sisters generates educational content and resources, while fostering an inspirational community that encourages self-advocacy and life-long friendships. Eastern States 100 is proud to be Trail Sisters Approved.